Learn to read tarot like a pro from scratch.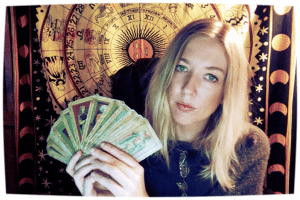 The Arrows and Tarot card Combination are the Same.

The Arrows are a set of 9 rules that explain how Tarot groups communicate between each other.

They always show up, even when they don't! ?

You are reading what shows up vs. what didn't.

What is lacking, gives you just as much information as what do show up.

The 9 rules are a bulletproof system of getting Card Combinations right, EVERY TIME. No more Confusion!
A new way of reading the Tarot
Learn to Read Tarot card combinations with absolute confidence every time! 
Enrol anytime, and study in your own time. Life-Time membership. 
This class uses a new method of reading the tarot which I call 'The Arrows of the Celtic Cross' or 'The Arrows' because I discovered it while reading with the Celtic Cross, however, this method is compatible with all tarot spreads.
This method takes away confusion and 'getting stuck', as it uses a number of simple rules that always shows up one way or the other to give the Seeker answers.
This method is a tool of Empowerment.
This method teaches how Tarot groups communicate between each other, and what cards in the spread are more important than others.
This method teaches you to identify arrows of energy within a tarot spread, and these arrows communicate specific messages to the Reader.
How is this course structured?
There are 10 units to this course, and some units are divided into chapters.
Intro: Intro video, How to get started with tarot (video), Self-development with Tarot (video), Connecting to the Creator Meditation (audio).
Tarot protection prayer command.
Negative energy/entities cleansing prayer command.
Basic tarot card meanings; both upright and reversed. (videos and pdfs)
Tarot and Numerology: How numbers support the tarot. (video and pdf)
Elemental Dignities: You will learn how the elements work together in a reading. (video and pdf)
Tarot Distribution: This is the heart of the course and it explains the How to read tarot card combinations by identifying 'Arrows' of energy between the tarot cards in a layout. In this unit, you will learn how the tarot communicates through some very simple, yet very powerful, sets of rules. (videos and pdfs)
Tarot Spreads: You will learn how to use the 'Arrows of the Celtic Cross' method in different spreads. (videos)
The 6-months spread
The Zodiac spread
The Soulmate Spread
How to time events using the Arrows method
How to find direction (north, south, east, west) using the Arrows method
How to do a 2-card reading with the Arrows method
Tarot Manifesting: Now it is time to Play. You will play a tarot game called the Road. This is both a game and a tool for manifesting your dreams, aspirations, and desires. (video and pdf)
Tarot practice Advanced: A forum is open for participants to practice their tarot readings using the new system.
Psychic Development: How to increase your intuition and develop your psychic muscle to be stronger than it has ever been. (audio)
Creative tarot card combinations: In this unit, you will learn about how you can be creative with the Arrows. (video)
Extras: 'Abundance manifestation, Why do I feel this way, and How to recognise a Soulmate in the Tarot cards'. (videos)
'The Arrows' will empower you to read Tarot with Confidence
Whether you have never read tarot before, or if you are a professional tarot reader, intuitive, medium, energy worker of any kind, this system is another tool in your toolbox that will empower you, and take away the fear of getting stuck, blocked, uncertain in your readings. This course will also teach you how to connect to the Creator of All in your readings, and to read from a place of love and compassion, to bring positive energy and purpose to your tarot work.
Wonder if this Tarot course is for you?
This class will be teaching a method that I believe will make you a PRO at reading the tarot, without ever having to worry about getting stuck. This method is as bulletproof as it gets!
Never read the tarot before? No Problem, this course can get you to PRO level if you complete and implement all the units.
Are you a Tarot Beginner? Great, this course can take you from beginner to PRO very quickly.
Are you a Tarot Expert? Fantastic, this course is designed for you too. The more you know, the MORE you know.
Are you a non-card reader? Brilliant, this course can add to your readings, and give you a tool to use in your readings, especially if you worry about getting blocked during your readings.
'The Arrows' unblock your readings, and get you back on track quickly, and without any fuzz.
'The Arrows' are for tarot enthusiasts of all skill levels because it teaches a new technique, it offers another tool that readers can use to implement into their readings.
I am looking forward to continuing my Tarot journey with you.