Change your life with the Tarot
Let the Tarot be your best tool. In this video, you will learn how to Do a Deep Sea dive into your soul to heal, clear out outdated beliefs, and renew yourself. :) I will do a demonstration and you can do the same for yourself to achieve more happiness and knowing you can be in the driving seat of the vehicle called 'Your Life'. :)
How to play:
Divide the decks into minor and major. Shuffle and cut the minor arcana cards while asking how you can make your life better.
Cups are your ups and they mean relationship, intuition, creativity, sensuality, sensitivity.
Wands are your wants and they mean passion, hobbies, drive, adventure.
Swords are your thoughts and they mean communication, words, thoughts, beliefs, mastery.
Pentacles are your lendables and they mean the physical world, money, health, your body.
Pull one card at the time. Write a few ideas on how you can improve your life in the area the suit suggests. Put in context the meaning of the individual card as well. Pull a major arcana card if you need to narrow down what the minor arcana card means for you.
Do for example 10 cards (in the video, I did 5), and after you have written a few suggestions, go over them again and come up with 10 strategies for each card. If you get stuck, let the cards help you. I lay out the Celtic Cross to help me find the strategies. They always help me see new solutions and ideas.
The Road Tarot Game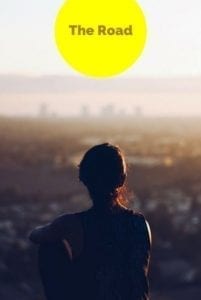 The first tarot manifesting game I created is called The Road. Basically, you will travel through a road and the cards that are revealed to you will show you how you will manifest your dreams. Seeing something in the tarot cards is an important part of manifestations. Once you have 'seen' it, it can manifest easier into your life. The Road is part of the Bundle and Arrow course. It has it's own chapter, but you can also see The Road video in the May 2019 private playlist (available to the Bundle students).