About Ingie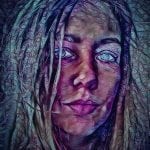 TarotIngie is a huge and still growing, tarot online database packed with information, and the best part is…IT'S 100 % FREE.
Here, you can learn how to interpret tarot card meanings, tarot card combinations, how to time events, how to predict appearance, tarot and career, tarot and health, how to interpret tarot court card, and MUCH more.
Not just can you learn about how to read the tarot, you can also learn about Numerology, Astrology, The Runes, and the Lenormand.
You can also study tarot with me. Learn more here.